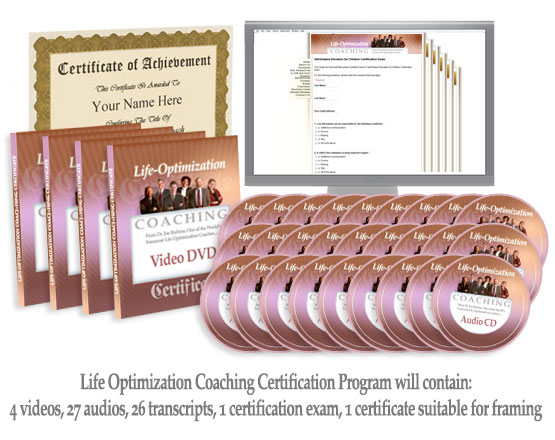 My good friend, Dr. Joe Rubino is known far and wide as one of the foremost life-optimization coaches in the entire world. In order to assist him in realizing his vision of impacting the lives of 40 million people, he has put together an extraordinary self-study Life-Optimization Coaching Certification program whereby his company is teaching people just like you the same life-changing tools and principles he has personally used to impact lives for more than 2 decades.

With this program, you will:

• Learn hundreds of transformational tools that can change your own life and the lives of those you share these principles with

• Earn a lucrative income as a Certified Life-Optimization Coach

• Enhance your personal power and ability to attract and manifest wealth and abundance, rich relationships, fulfilling work, and a life of your dreams

• Be Certified as a Life-Optimization Coach by the highly acclaimed Center for Personal Reinvention for 88% off the regular cost

Take advantage of this exceptional opportunity now!